Selbey Anderson, the fast growing creative agency group, today (October 18th) announced that it has acquired BURN, a multi-award winning brand response agency. This follows its acquisition of PR agency Unity earlier this month.
The Group's latest acquisition, BURN, has deep expertise in CRM, data and direct and has won a host of awards for strategy, creative and effectiveness. It has been voted the UK's number 1 for CRM and DM several times over the last five years and is recognised as one of the UK's best direct agencies.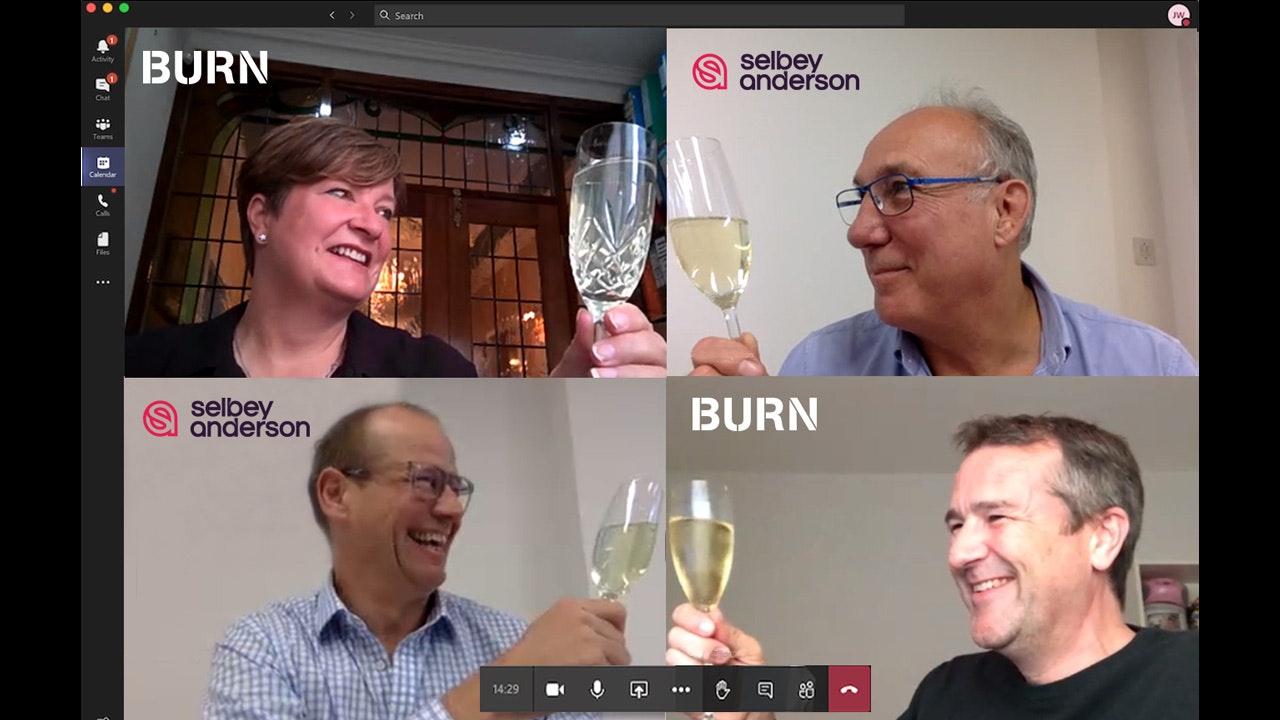 Based in Richmond, it serves both B2C and B2B clients. Founders Julie Cheetham and Guy McConnell, who established the agency in 2005, will continue to lead it.
Second acquisition within a month as Selbey Anderson's M&A momentum builds
Commenting on its latest acquisition, Group CEO Dominic Hawes said: "BURN adds valuable skills and experience to the group. Customer and revenue acquisition are one of the key service practices we are looking to establish so BURN's deep expertise in brand response, CRM, data and direct will help accelerate the development of that service proposition.
"But here's why BURN's acquisition is so important right now.
"Covid-19 has been a human tragedy for many and I wouldn't play down how dangerous it is to health and life. But, with the exception of businesses that were mandated to close, a lot of business losses over the past eight months have been own goals. It's time for business leaders get their teams back on the pitch with a positive mindset, looking for deals. The best way of doing that right now is using an integrated approach underpinned by creative direct response".
Cheetham and McConnell were co-directors at Black Cat when it was acquired by WPP prior to setting up BURN, so both have experience of big group integrations.
Commenting on the sale of their agency to Selbey Anderson, co-founder Julie Cheetham said: "The big networks are now un-bundling because clients want to work with smaller specialists who can work autonomously or seamlessly with peers to create value. Agile agencies working as kindred spirits can achieve integration in a way which often eludes the network agencies".
Co-founder McConnell added: "Selbey Anderson is building a group that serves current client needs and is the perfect partner for BURN, allowing us to remain dedicated to what we do best while belonging to a dynamic, bigger network. Our clients will now have access to a whole host of services including behavioural and data science led planning, enhanced digital capabilities, in-house content creation and PR."
--- Ends --- 
For more information contact:
BURN
Julie Cheetham or Guy McConnell
E: info@burnmarketing.com
www.burnmarketing.com
Selbey Anderson
Simon Quarendon, Group COO
E: info@selbeyanderson.com
www.selbeyanderson.com
Note to Editors
Established in 2018, Selbey Anderson is backed by significant private investment. It acquired Greentarget, Flagship Consulting and Orckid in 2019 and communications consultancy Unity in October 2020. It has also founded Sharper B2B Marketing, Incubai and Drum Horse, a shared services company that provides outsourced back office functions to the group.